$34.99
$29.99
Play The Game Everyone Is Talking About!
Time to push the boundaries of traditional setup and reply card games and take it to the NEXT LEVEL. Pair hilarious audio clips (yup - you actually hear them), with funny setup cards.
GET IT NOW!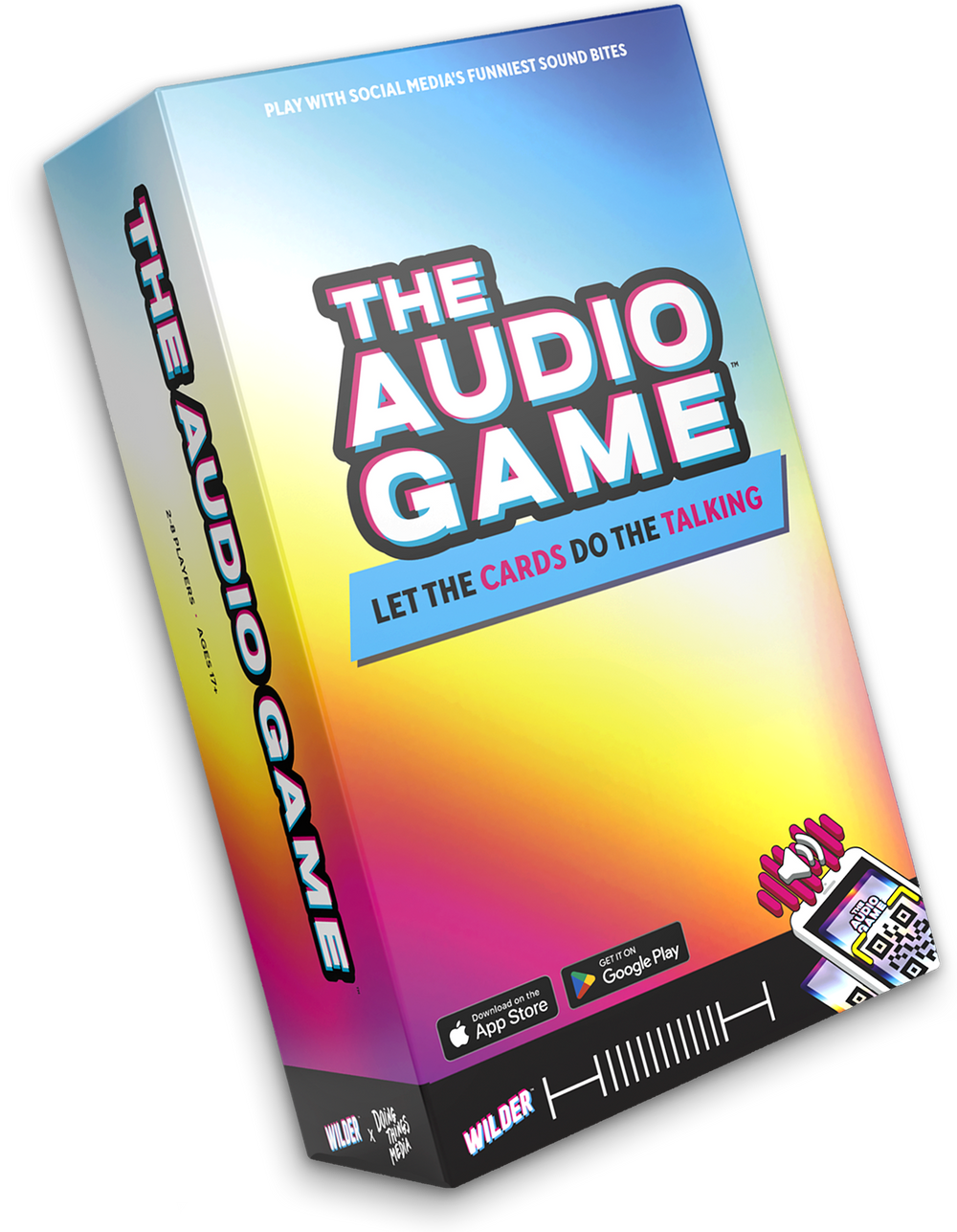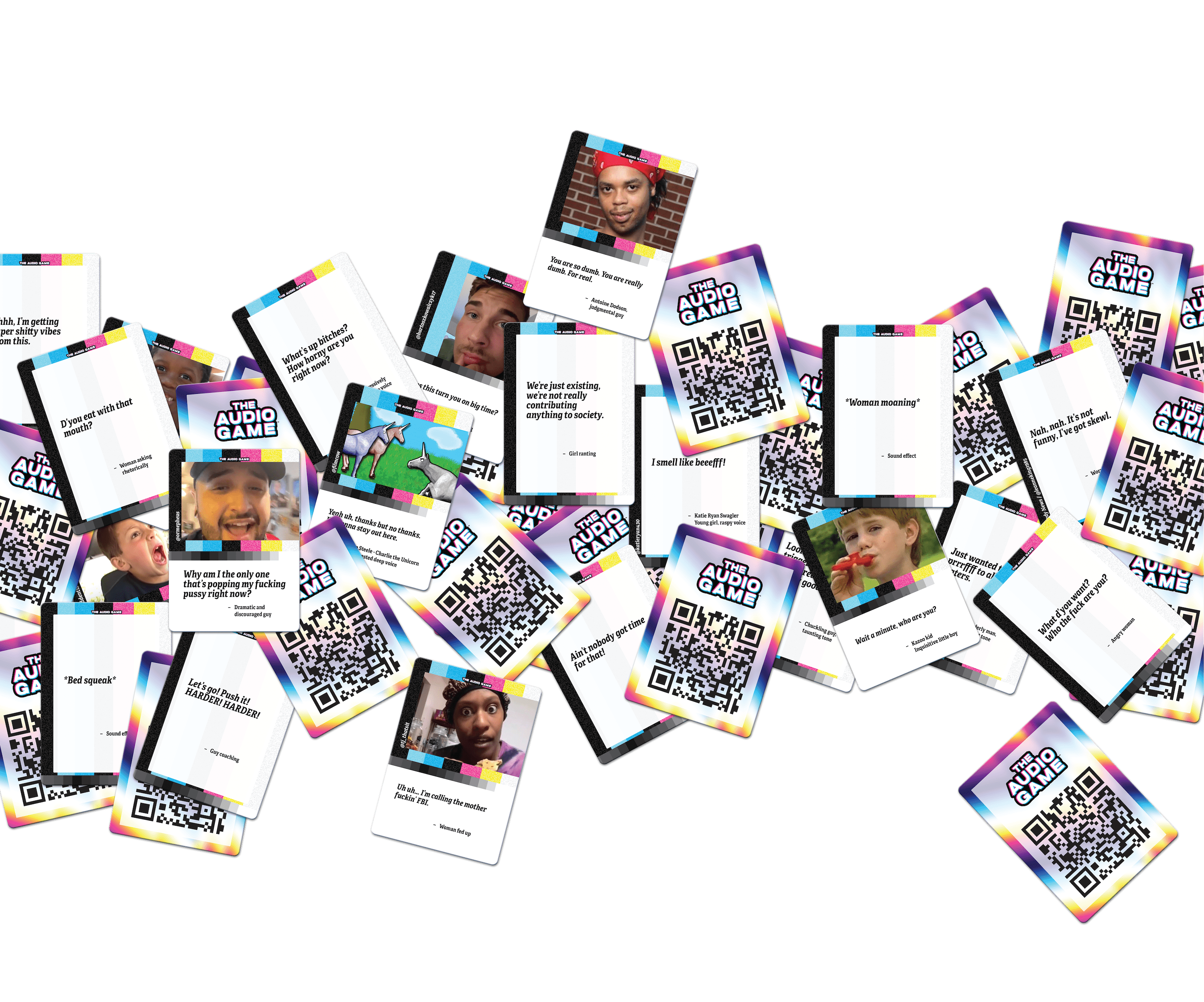 You haven't heard it here first
INCLUDING SOCIAL MEDIA'S MOST VIRAL AUDIO BITES
How to play
01
READ THE CARDS IN YOUR HAND AND PICK YOUR FAVORITE AUDIO REPLY TO THE SETUP CARD.


02
Place your chosen card down with the QR code facing up.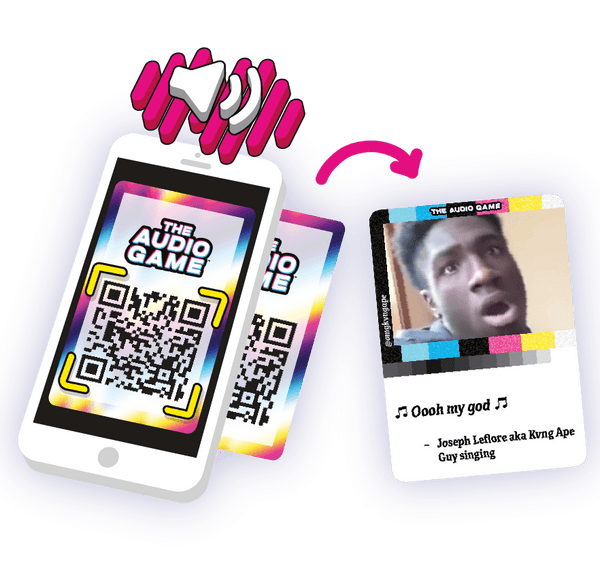 03
SCAN THE CARDS WITH THE FREE APP TO REVEAL THE FUNNY AUDIO REPLIES.


The Audio Game app
The Audio Game app
OUR QR CODES ARE NOT TRADITIONAL QR CODES. YOU'LL ACTUALLY NEED THE FREE THE AUDIO GAME APP TO PLAY.
THIS IS THE ONLY WAY TO REVEAL THE SOUNDS, SO DON'T SKIP THIS STEP. HEAD TO THE PLAY OR THE APP STORE FOR YOUR FREE DOWNLOAD.
Download Now
Shit You should know
Where can I buy The Audio Game?
How do I hear the audio?

Scan the QR code found on the back side of the audio reply cards using the free The Audio Game App. You can download this app in the Google Store or the Apple App Store.
How do I play The Audio Game?
Can I play with my family?

I mean… you can do whatever you want, we're not in any place to judge your lack of boundaries with your family. That being said, The Audio Game is an adult party game (17+). Some things are better left unheard, proceed with caution.
What's an audio clip and where are the audio clips in the game from?

We stripped the audio of the internet's most viral videos and crazy recordings people have submitted and put them in The Audio Game. We sprinkled in some sound effects and other hilarious audio and voila. Now, when you scan an audio reply card using The Audio Game app, you can hear these replies IRL.
There's a problem with my game.
How do I know what the audio reply card/QR code will play?

The front of the audio reply card features the quote, as well as a description of the voice. Some cards even include a photo. Just make sure to submit your card QR code (back of card) facing up, so the sound can epically be revealed.
WANT TO BE IN OUR NEXT GAME?
Got a funny video/audio you think belongs in this game? We want to hear it.
Submit your sound